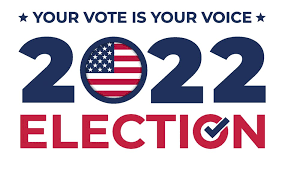 Noitce is hereby given that a Partisan Primary Election will be held on Tuesday, August 9, 2022. Polls will be open from 7:00 a.m. – 8:00 p.m at the Village Hall located at 300 W. Spring St., Rochester WI
Offices on the ballot: Governor, Attorney General, Secretary of State, State Treasurer, United States Senator, Representative to the Assembly District 1, Racine County Sheriff, Racine County Clerk of Circuit Courts.
Sample Ballot: Click HERE
Click HERE for polling place location information. TYPE D NOTICE.
Click HERE for absentee ballot instructions. TYPE E NOTICE
A test of the automatic tabulating equipment to be used at the Partisan Primary Election held on August 9, 2022 will be conducted on Wednesday, August 3, 2022 at 10:00 a.m. Click HERE for the complete and full notice.